The Story of BirminghamMenus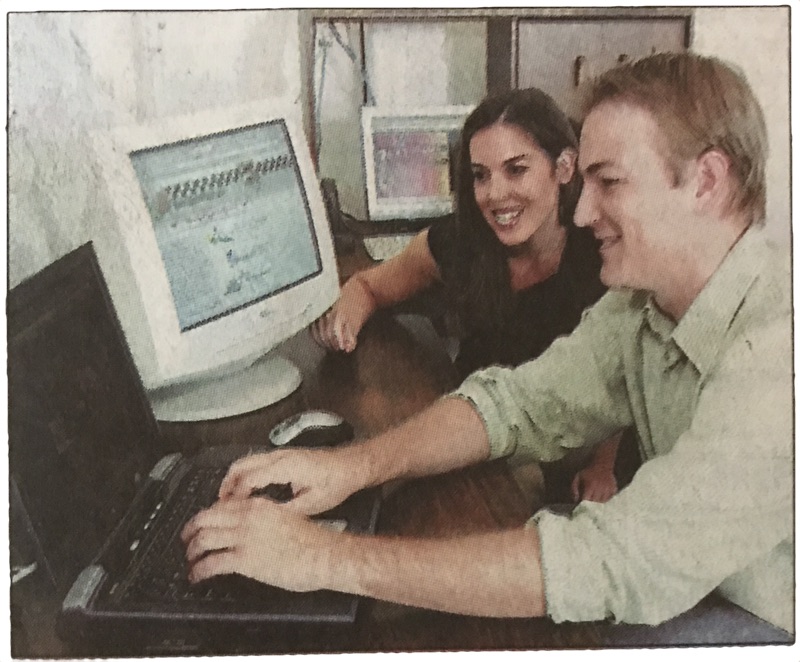 Nate and Jen featured in the October 8, 2003 Birmingham News.
In 2001, Nate and Jennifer Schmidt turned their passion for good food into a business idea and launched a website, BirminghamMenus.com. Their mission was simple...convince restaurateurs to post their menus on the web. While that concept seems like a no-brainer in 2018, back in 2001, it was groundbreaking! Over the years, BirminghamMenus.com grew, evolved and ended up paving the way for Nate's next venture, Instagift.com. Meanwhile, Jennifer took ten years off to raise their three little boys.
Time passed, the three little boys all started school, and Jennifer began itching to bring BirminghamMenus.com back to its glory days. From 2001 to 2018, a lot changed in the restaurant industry. Not only did every restaurant have a website, but the internet and social media had become one of the most important forms of marketing for those in the dining industry. After countless hours researching, strategizing, and meeting with local Birmingham restaurant owners, Nate and Jennifer created a new and improved BirminghamMenus.com!
BirminghamMenus.com aims to connect the public with an easily searchable, accurate and informative database of local Birmingham restaurants. Want to find a restaurant in Homewood that is open on Sunday and has outdoor seating? We've got you covered. Need a restaurant in Hoover that offers family take-out? Click an icon or two and you've got it. Looking for a complete and up-to-date listing of every local restaurant in Birmingham that serves brunch? Consider it done.
Nate and Jennifer are also excited to merge the functionality of Instagift with the new BirminghamMenus.com. It will be easier than ever to search for the perfect local restaurant, purchase an online gift certificate, and immediately send it to your friend. Those that follow BirminghamMenus.com on Instagram and Facebook will also be the privy to "flash sales" and other discounts/rewards that we will be offering throughout the year. It is our hope that BirminghamMenus.com will always find the answer to the eternal question... "Where do we want to eat?"